Clothes Folding Machine & Other Laundry Tech
Breaking news! Your least favourite chore is about to get a whole lot easier. Would you purchase a clothes-folding machine if and when it comes to market?
We think a machine that folds your clothes would make an awesome holiday gift. Check out a few more exciting laundry tech gadgets we would love to find under our tree.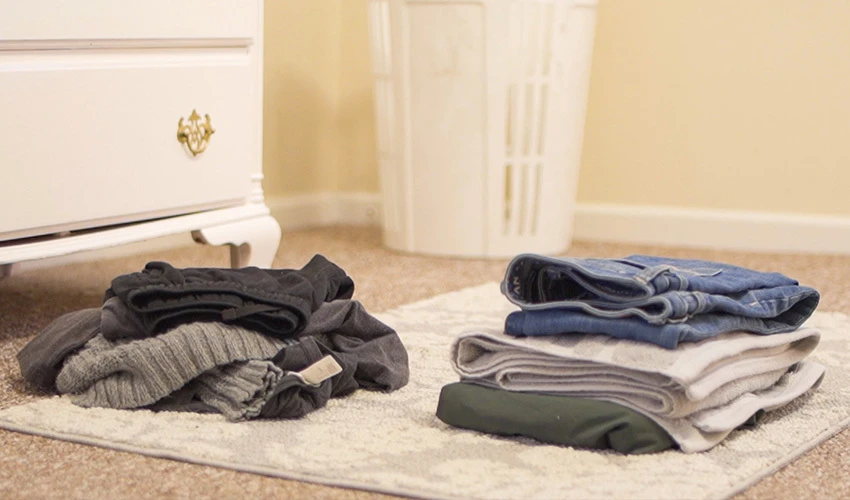 Fold it faster
… and nearly hands-free! While this clothes-folding technology is still in prototype and testing stages only, we're ready to see it in our homes as soon as possible. There's even a wait list you can join!
Essentially, if you feed your clothing into the machine straight and centered, this technology will handle the rest. In seconds, your clothes will come out of the machine neatly folded and ready to be put away.
Unfortunately, the prototype is unable to fold small items like socks and baby clothes, as well as larger items like bed sheets. However, we think regular-sized clothing is an awesome start! View the video here.
More cool technology
While you wait for this fun machine to come to market, check out other laundry technology to put on your wish list!
If you're in the market for new appliances, try out a fancy, all-in-one machine. You'll save time and laundry room space by washing and drying all in one step. Plus, you can pre-load detergent and control the whole process from your smart phone – what a time to be alive!
Clean your clothes on the go with a portable, non-electric clothes washer. This technology is perfect for small loads and delicate items and uses centrifugal force to dry them. It uses less than three gallons of water, a dab of detergent, and zero electricity.
Not quite ready to wash an item, but feel it could use a pick-me-up? If you have additional space in your laundry room, invest in a "styler" machine. This appliance refreshes and sanitizes clothing between washes – perfect for a stinky jersey or dingy pillowcase.
Liven up your laundry room
So, you've invested in some cool laundry technology. Don't put it in a boring laundry room! Liven up your space to match with the help of a friendly Neighborly professional.
Did you know? Neighbourly is a community of home service brands ready to assist you with virtually any home service need. We would love to help you liven up your laundry room or any other room in your home! Explore our brands and schedule service on our home page.
Related Content