Be Neighbourly by Spreading Kindness
Kindness is a universal language. It transcends cultural barriers and connects those in all walks of life. Kindness is at the heart of what it means to be Neighbourly! Did you know November 13 is World Kindness Day? This international observance highlights good deeds around the world, focusing on the positive power and acts of kindness which bring us together.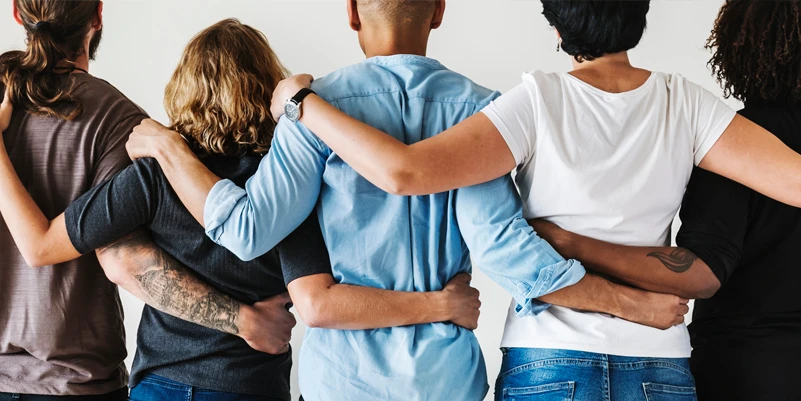 Neighbourly encourages you to celebrate World Kindness Day in your community this year and every year. Here are some easy ways to get started!
Help a neighbour
If you haven't connected with your neighbours in a while, now's the perfect opportunity. Surprise your neighbour by bringing in their trash can. Offer to drive an elderly neighbour to an appointment or the store. Rake your neighbour's leaves or shovel snow from the driveway. The possibilities are endless! You'd be surprised how the smallest act of kindness can brighten someone's day.
Hand write a note
With all the emails that clutter our inbox, getting a thoughtful handwritten note is a breath of fresh air. Consider acknowledging someone's kindness with a card and pay it forward by doing something kind for someone else, like paying for the coffee order behind you in the drive-thru line! Try placing uplifting notes in library books, on restroom mirrors, on someone's locker, or on their computer screen. You never know how this small gesture might inspire others!
Call a friend
On World Kindness Day, call or text a friend you haven't spoken to in years. Let them know what they mean to you! People often live their lives not knowing they have a positive impact on others. This is one way to show them they do good in the world without even realizing it!
Spread joy online
In the midst of negative posts and sad stories that appear in our news feeds, be a light online by sharing good news and encouraging stories on your social media channels. Remind your friends of the good in the world! There are plenty of good stories out there. Find them, like them and share them!
Pick up litter
The environment deserves a little kindness, too! Spend some time picking up trash along a walking trail or in your neighbourhood park. Not only will you positively impact the wildlife that shares your neighbourhood, but you'll beautify where you live for your family and entire community to enjoy. It's a win-win!
"Be kind. Everyone's fighting a battle you know nothing about." Let this well-known quote inspire you to action on November 13!
We would love to see how you celebrate World Kindness Day! Take a photo of yourself paying it forward and showing kindness and share using hashtags #GetNeighbourly and #WorldKindnessDay.
When you call on a Neighbourly professional for any home service need, kindness meets you at your front door. Explore our community of home service brands at Neighborly.com/ca.